What Our Remodeler Can Do for You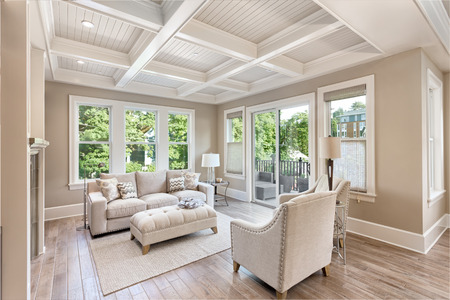 If you are not experiencing any problems with your property, you might be thinking, why hire someone to fix what is not broken? Even if you are not in need of major home repairs, you can still take advantage of a major house renovation. People throughout Newark, DE turn to Eye for Perfection Building Co. to take advantage of the many great benefits that come with our solutions.
Renovating Can Help You Turn Your Outdated House into a More Comfortable Place to Live.
Home renovation jobs allow people to customize their homes to their unique tastes and needs. That is a great opportunity to create your dream living space or at least make the property you have more enjoyable and useful. Our remodeler is here to assist you in getting the most out of your investment.
We Can Also Help You Lower Your Energy Costs and Significantly Boost Your Property Value.
With energy costs on the rise, a greater number of local property owners are renovating their homes to reduce utility bills and save money over the long term. During your home renovation, you can ask our remodeler to upgrade the insulation, install new energy-efficient windows, and eliminate drafts, and other leaks. You can also count on him to make improvements that will only add to the overall resale price of your property.
Even people who really want to renovate their living areas often avoid doing so because they do not want to do business with the headache of such a large project and they are afraid of the final cost. Many of the hassles and risks associated with remodeling can be completely eliminated with the help of a trusted local remodeler.